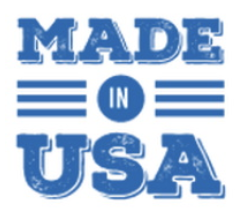 QUICK OVERVIEW
Xtreme Dog Crates and CarryMyDog.com have recognized the need for larger crates. Xtreme crates are not just larger but they are stronger, the strongest crates available today. All our crates are High Anxiety crates. This means no escapes, ever. They are indestructible. They are generational.
Xtreme Dog Crates is introducing our newest design, the K9 Condo Modular heavy-duty dog crate. This new design allows a place for your high anxiety dog in the larger crate which leaves the smaller crate available for the sidekick. Yes, where's there's a big dog you will usually find a smaller dog, the buddy, in the same house.
DETAILS
Our first designs will accommodate most dogs. If you need a custom size, just let us know.
Here's a bit about our sizes currently available.
LARGE CRATE SMALL CRATE
48"W x 48"D x 44" High 24" W x 48"D x 44"High
The newest+
DOUBLE-CRATE
K9 CONDO
THE FAMILY CRATE
THE AS GOOD AS IT GETS CRATE
THE FOREVER CRATE
DYNAMIC DUO CRATE
14 GA. TUBULAR STEEL FRAME
3/16" DIA. WELDED STEEL WIRE
STEEL WIRE WELDED EVERY 2"
SCHLAEGE NON-LOCKING DEADBOLTS ON DOORS
SCHLAEGE LOCKING DEADBOLTS AVAILABLE AS AN OPTION
A PORTABLE CRATE: ASSEMBLES AND DISASSEMBLES IN JUST MINUTES
24 GA. GALVANIZED STEEL PANS NEVER WEAR OUT locked securely inside crate.
KEEPER MECHANISM TO MAKE SURE THE PANS STAY IN THE CRATE
AVAILABLE IN VARIOUS SIZES FOR LARGE AND SMALL CRATES
AVAILABLE IN VARIOUS OVERALL SIZES (72 max inches overall)+
AVAILABLE IN CUSTOM SIZES
AVAILABLE IN CUSTOM COLORS: OPTIONAL
COPPER VEIN POWDER COAT INCLUDED IN PRICE