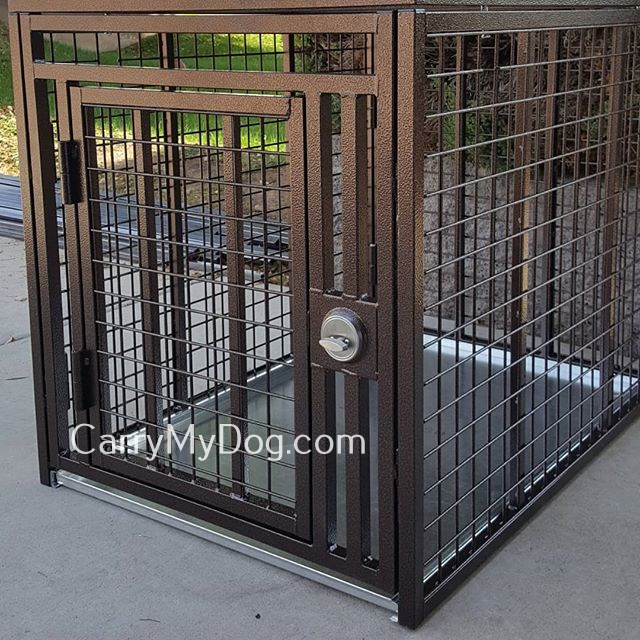 If you're reading this, it means that you've found the home of the true heavy duty dog crates for high anxiety and noise phobic escape artist dogs. This crate is the strongest crate available on the market today. No fake crate news here! These crates are the real thing.
We specialize in crates for escape artists, for separation anxiety and noise phobic dogs. These crates will improve the quality of life for your family. They could, under certain circumstances, save your dog's life. By managing your dog's anxiety, you can keep the dog at home instead of returning him or her to the rescue agency. One of our authentic strongest heavy duty dog crates allows your dog to stay in the home where they belong.
These crates are collapsible which means they can be put together and taken apart in 5 minutes or less. They will fit through any doorway because, if need be, you can carry the crate in one piece at a time and assemble it inside your house.
I have to mention this crate first since it is the new standard for escape proof, indestructible heavy duty dog crates. It has it all.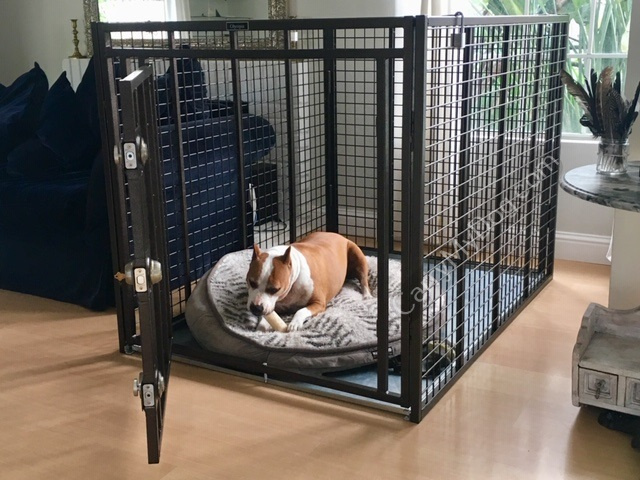 Not only is it the strongest crate, but it is also the safest crate for your dog. There is virtually nothing inside the crate for your dog to chew that could cause any serious damage. Enjoy the 5 years, no escape warranty. Why such a warranty: simply because we know we'll never have to use it. There are so many other reasons why this is the best of the best, but I'll refer you to the CarryMyDog.com crate page where you can get all the details about this one-of-a-kind heavy duty dog crate.
This is truly the crate you will have for a lifetime. Once you see your crate arrives, you will know instantly why you made the investment. Pride of ownership
Pride of ownership comes along with your crate free of charge. Please feel free to see what a few of our other high anxiety crate customers have to say about their crates CarryMyDog.com.