Carrymydog.com and Xtreme® Dog Crates is pleased to announce the design and development of another custom heavy duty dog crate, the first of its' kind to be used in the rescue and rehabilitation of Seals and Sea Lions.
This custom designed product turns out to not be a heavy duty dog crate at all. The crate was ordered by the Pacific Marine Mammal Center in Laguna Beach, CA. It will be used for moving marine mammals around the facility as needed. It will be used when releasing larger Seals and Sea Lions back into the ocean. The specialists at PMMC do great work all centered around the rescue, rehab, release, and research relating to sick and injured Seals and Sea Lions.
In particular, the facility needed a crate or enclosure big enough and strong enough to move the larger mammals about the facility and down the beach when they are healthy enough to be released back into the wild.
So, the Xtreme Dog Crate designer set about preparing the sketches of this new custom enclosure. It had to not only be strong. It had to be lightweight and rust resistant. Sea Lions and Seals are heavy enough without the additional weight of a steel crate.
The crate was to be made of lightweight aluminum with plenty of strengthening ribs to stand up to mammals weighing a few hundred pounds. It had to have lots of holes for ventilation. It has two doors for loading and unloading. It has convenient carry handles on each side.
Here's the final product.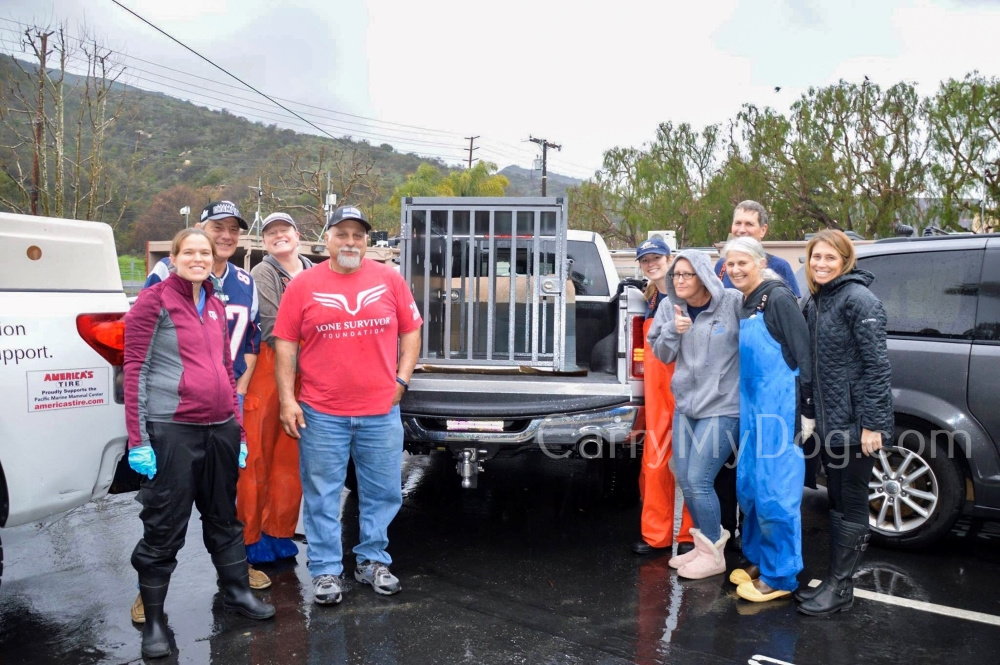 It was our pleasure to deliver this custom crate directly from the Xtreme Dog Crate plant in Phoenix, AZ. The staff gathered around to celebrate its' arrival.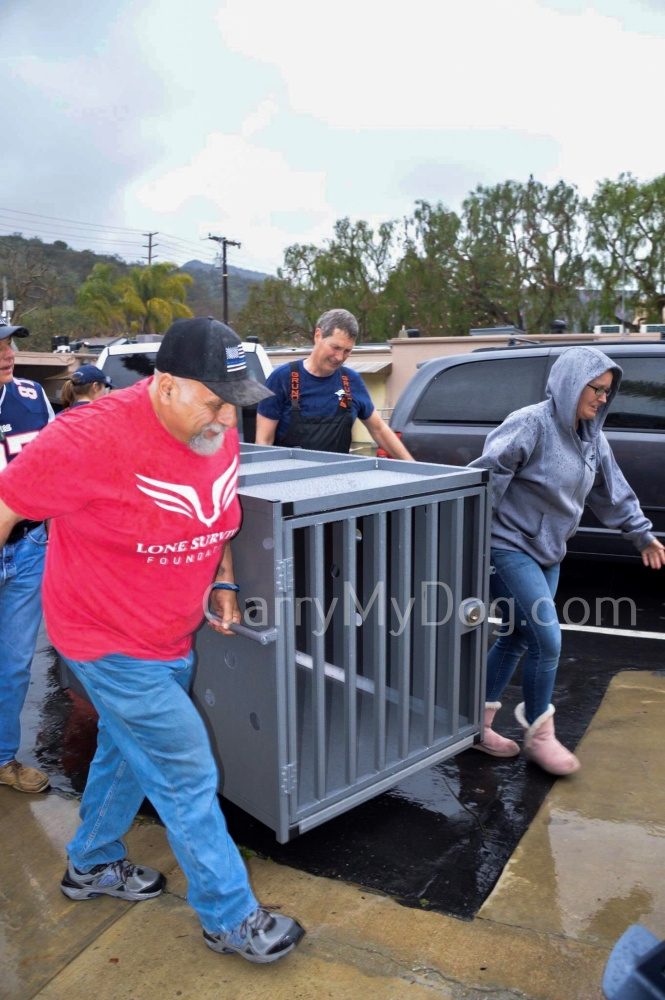 While the plastic kennels will still be used for smaller Sea Lions, Seals and multiple releases, the big heavy duty Aquacrate will be a lifesaver for those larger and heavier marine mammals.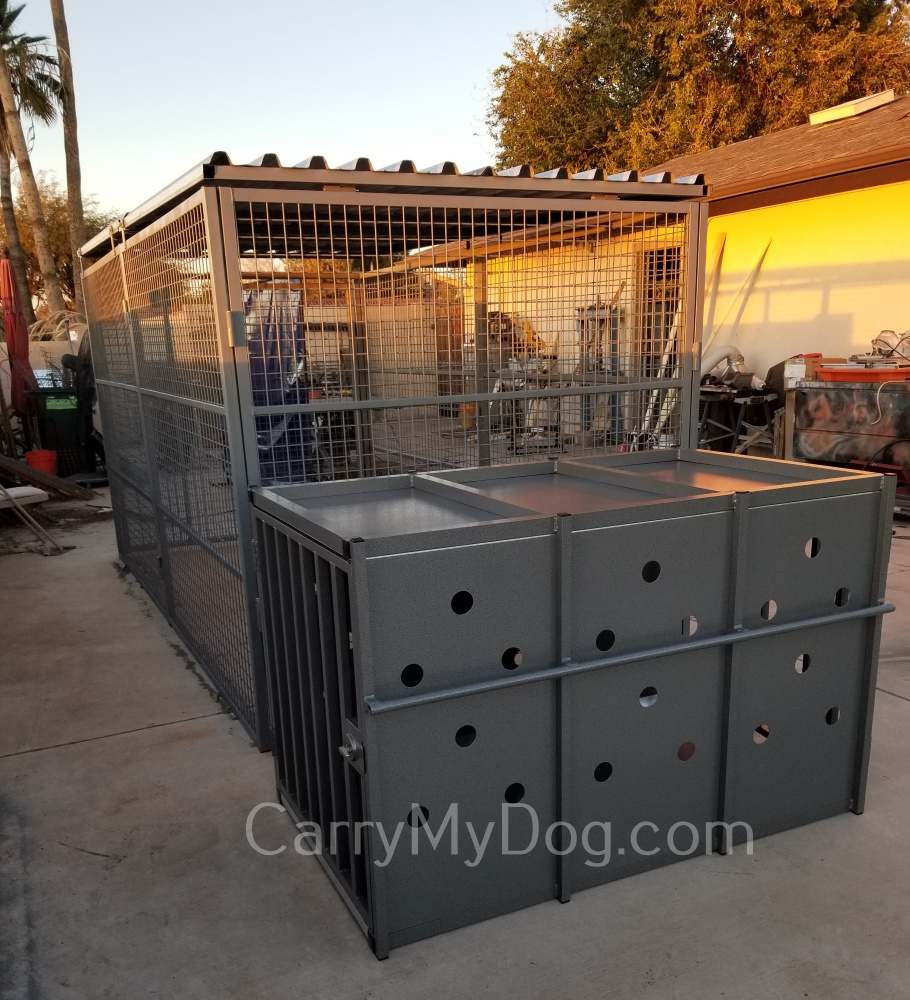 The outside dog kennel you see in the background is 6 ft. wide x 12 ft. long. This will give you an idea of how big this crate is. At 5 ft long it will certainly hold some of the larger Sea Lions and Seals found on the Southern California coastline.
Thank you Pacific Marine Mammal Center for allowing us to utilize our creativity and become a small part of your work there in Southern California. Should you wish to help the Pacific Marine Mammal Center save these beautiful creatures you can do that here. Just click the "Donate" button at the upper right of your screen.
And remember: Here at CarryMyDog.com and Xtreme® Dog Crates, if you can imagine it, we can build it. Give us a call. We want to hear your ideas.