Why Dogs Love Our Huge High Anxiety Dog Crates
These heavy-duty dog crates by Xtreme® are Big! Your dog will have lots of room to move around and to stretch out in our strongest heavy-duty dog crates. Check out our testimonials page to learn what dog owners think about these large heavy-duty crates.
Our Definition of Large High Anxiety Dog Crates
All dogs want a crate big enough to stretch out. If you're an English Mastiff, a Cane Corso, Great Pyrenees, or a Wolfdog, or any of the large breeds, you "need" a crate where you can stretch out.
Our Giant high anxiety crate is 60 x 60 x 44" High. We also have Giant crates that are 54 x 54 x 44" tall. We've found that larger breeds have no problem relaxing in these large, strong crates, and this is one of the reasons they settle quickly when the new crate arrives. We can custom make these large crates up to 70". Please take a moment to look over our Testimonials page.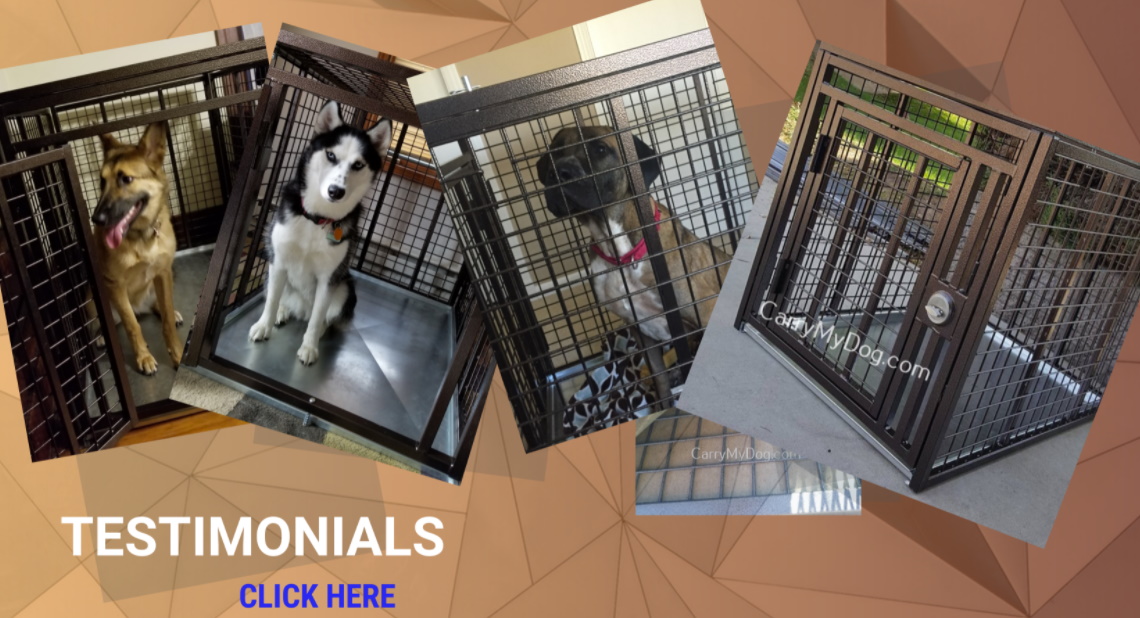 Another Important Reason Large Breed Dogs Settle Quickly in Our Large crates
Dogs can see 360 degrees in our Xtreme heavy-duty crates, and this helps them relax quicker than those crates that seclude your dog in a semi-closed metal box with small holes in the vertical panels.
Your dog won't get into trouble while chillin' in the crate
Built with 14 gauge 1" square tubing, these large crates invite all high anxiety or aggressive dog to come on in. Once that door closes, they're not getting out until you let them out.
To create vertical wall panels as strong as solid steel, we use 3/16ths diameter welded steel wire that's welded at 2" intervals.
How about dogs with a history of chewing
When a dog chews on a crate and something moves even just a little bit, they continue to chew. They will chew until they create a hole many times with the loss of 1 or more teeth.
When dogs chew on an Xtreme crate nothing moves, anywhere on the crate. If nothing moves the dog quickly becomes bored and stops chewing. Will this happen to every dog? Probably not but, we know it happens to the majority of dogs that are put into an Xtreme dog crate. Have a look at our testimonial page then look for any complaints about chewing. We have never gotten a complaint about dogs chewing on these crates.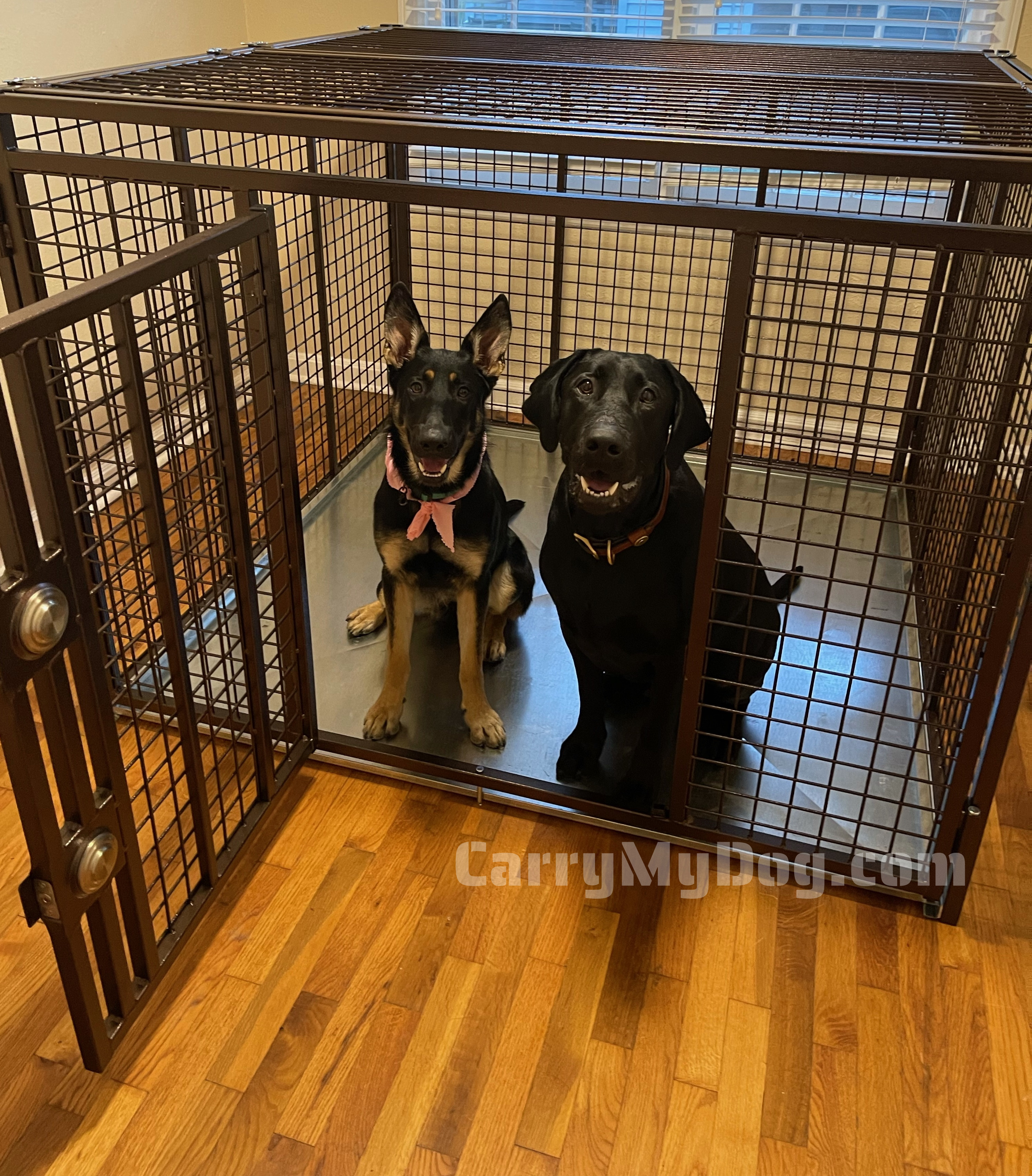 Customers Rave About Our Quick and Easy Assembly
Dog owners dread crate assembly. We know you do. XTreme Heavy Duty dog crate design provides for assembly in 5 to 15 minutes, and no tools are required. We use a unique drop-pin design. Check out the video on this page.
Our Guarantee
Xtreme Dog Crates offers a Money Back guarantee. If your dog escapes a properly secured crate, we will refund your money. We will also solve the problem that allowed the escape. We know escape is impossible in a crate built with 14 Gauge steel and 3/16ths diameter welded steel wire that is welded every 2".
Lead time for any size heavy duty Xtreme dog crate
Our standard lead time is 4 to 6 weeks. I'm sure all dog owners are familiar with the ever-growing supply chain issues. We may have supply chain issues from time to time slowing your ship date but right now, that is not a serious problem.
All crates are delivered with a large truck. These are curbside deliveries. The driver will not go onto private property so if you have a long private drive to get to your house you will need to make arrangements with the trucking company. Someone will need to be available to inspect and receive the shipment and sign the delivery documents. The trucking company will make an appointment one or 2 days ahead of the delivery.
Create a Comfortable Friendly environment for your dog
Heavy Duty crates do not solve High Anxiety problems but they do create an environment where canines and humans can co-exist. Show your dog some love and get him or her their very own cozy place to chill and hang out. They will have a far better lifestyle. You will be able to keep your furniture, doors, and mini blinds saving you lots of money.
Order your Xtreme heavy-duty dog crate today at www.carrymydog.com. The quicker you order the quicker it will be at your driveway!